Russia Considering Total Gmo Ban
18. Medvedev's orders were posted on the government's website and reported by the Russia-based Interfax News Agency. "Russia is currently taking a hard line on GMOs – in August the first independent project for identifying whether Russian farmers are growing illegal GM crops started in the Belgorod region," GM Watch reported. Russian authorities have been on the lookout for illegal GM crops. Recently, the country's National Association for Genetic Safety (NAGS) conducted its first checks of crops for the presence of GMOs, but none were found in any Belgorod fields. "We remind you that currently, according to the law in Russia , 19 GM lines are allowed in foodstuffs, but the cultivation of GMOs is not allowed," said GM Watch. After its admission into the World Trade Organization, Russia became obligated to simplify the procedure for registering GM crops, products and feed, seek to stop their safety checks and end controls over their distribution, the GM Watch site reported. A year ago, as Natural News editor Mike Adams, the Health Ranger, reported, Russia banned all imports of GM corn, following an earlier study by French researchers which showed that rats grew massive cancer tumors when fed a lifetime of Monsanto's genetically modified corn. "The Russian ban is the latest blow to Monsanto, a company desperately clinging to the myth that its genetically modified crops are 'no different' than traditional crops and therefore long-term safety testing is completely unnecessary," Adams wrote, adding that Monsanto criticized the French study but did not duplicate the duration of it in its own testing. French researchers conducted their study over a two-year period, while Monsanto's study lasted only 90 days. It's not just Russia being Russia, folks Other nations have also moved to ban GM foods: — Earlier this year, Peru joined Ecuador as the second nation in the Americas to ban GMOs. Local Chef Pedro Miguel Schiaffino summarized the country's rejection by recalling his decision to stop eating store-bought Roma tomatoes: "They're a big monoculture, which is why people usually end up using GMOs. Because when you have monocultures, the crops end up getting diseases, and you have to look for these extreme ways to fix them." Peru, the cradle of the once-great Inca Empire, is the birthplace of the crop , so it says much about a country where you can grow virtually anything to give up GM crops.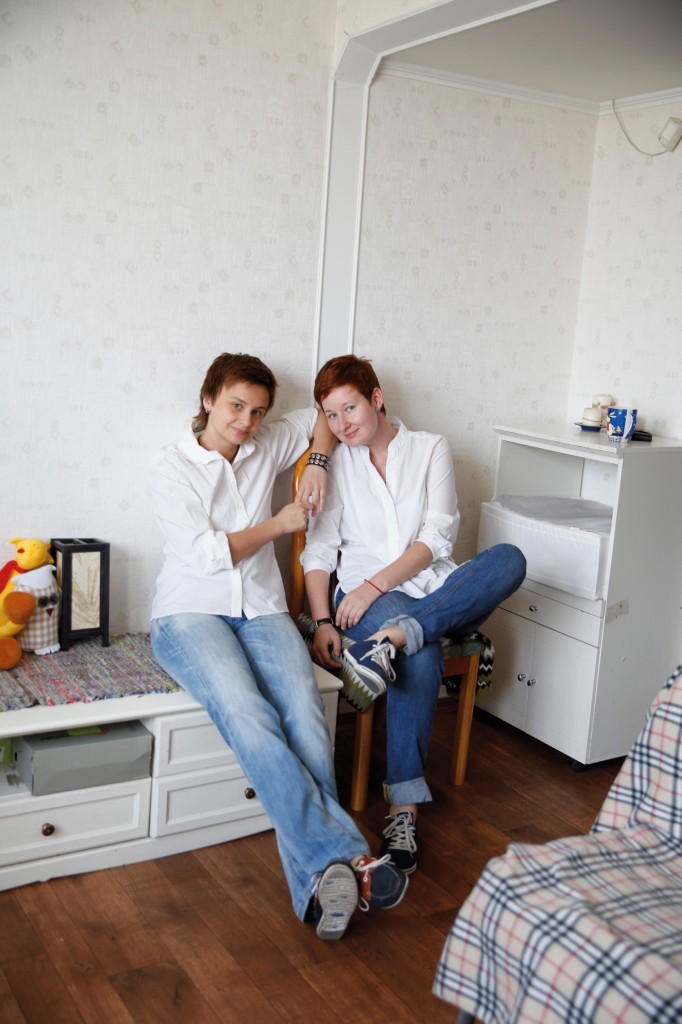 "Hopefully one day well get a Jack Russell terrier. Right now, we just want simple human happiness." Victoria and Dasha are just two of the fourteen LGBT subjects profiled in photographer Anastasia Ivanova's touching series, " From Russia with Love ." The project, covered in the queer arts and culture journal, Muff Magazine , features images of gay women living under Putin's presidency, a regime that's become infamous for its harsh anti-gay legislation . Victoria, 24 and Dasha, 27 "Sometimes our gay friends in Germany, America or England talk about their lives, and we feel as though its another world," Olgerta and Lisa, two other subjects, told Ivanova. "No doubt they think the same about us, when we tell them of the situation in Russia. Our future is simple. We must leave." Ivanova, and artistic director EA Bukanova, present the images of LGBT couples of all ages accompanied by personal stories about their relationships and personal lives. The women freely discuss how they met their significant others, the hardships they face as LGBT individuals, and the various hopes and dreams they have for their country. The stories range from beautiful accounts of romance in cities like Moscow and St. Petersburg to disheartening experiences that shed further light on the dismal human rights situation occurring overseas. Scroll through the photos of couples profiled in the story and head over to Muff Magazine for the full accounts. "In the future, all we want is to keep our little family together.