'humans Of New York' Fascinate Photographer Brandon Stanton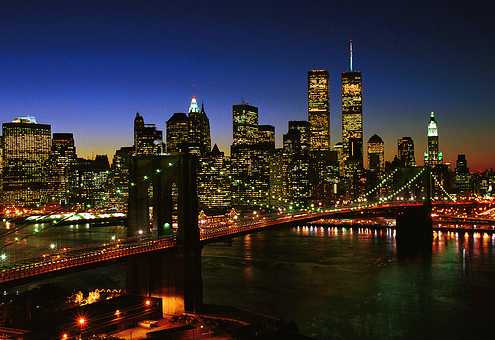 Police detained him at a Manhattan restaurant on Friday, more than 22 years after the girl's death, he said. Juarez was arrested on the murder charge and was awaiting arraignment, according to New York electronic court records. The girl, dubbed "Baby Hope" by investigators, was never reported missing and was only recently identified. Kelly named her as 4-year-old Anjelica Castillo. Her bound, asphyxiated body was discovered stuffed underneath cans of soda inside a blue-and-white cooler alongside the Henry Hudson Highway in northern Manhattan in July of 1991. She had been starved and sexually abused, police said. New York police announced on Tuesday they had identified the girl's mother after following through on a tip they received over the summer. Her identity was confirmed through DNA testing and she was cooperating with the investigation, they said. After the girl's death, members of the police department paid for her funeral and many worked for years in hopes of identifying her or her killer. "Today, NYPD investigators are giving young Anjelica her due justice," Kelly said. Kelly said that Juarez had told investigators that he ran into Castillo in a hallway when he went to an apartment in Astoria shared by seven of his relatives.
EDT October 14, 2013 Brandon Stanton explores the 'Humans of New York.' Flip through his photos. Brandon Stanton "Jealousy. Depression. Love. They pretty much demonstrate the whole range of human emotion." Brandon Stanton "He's going to be a player." Brandon Stanton "Bet it'??d be hard to have a bad day if you were holding hands with these two." Brandon Stanton "While surveying hurricane damage on Staten Island, I came across these volunteers from the Muslim-American Society. They paused for a quick picture before heading back to their car for more supplies." Brandon Stanton "These two were raising money for the boya?'s athletic league. 'It's a great program,' explained the father. 'I found it while searching for things he could do.'" Brandon Stanton The photographer becomes the subject. John Berube Like this topic? You may also like these photo galleries: Replay Last Slide Next Slide Blog becomes a book filled with New Yorkers of every stripe. Brandon Stanton explores the 'Humans of New York' in his blog, which is being published as a book. Story Highlights His new book of photos grew from his blog He interviews his subjects throughout the city "Storytelling" as important as the photography SHARE 8 CONNECT 7 TWEET COMMENTEMAILMORE It's a gloomy day in New York, not great for taking pictures, and photographer Brandon Stanton is at home in Brooklyn. But not for long. When it gets dark, he says, he'll take out his camera he doesn't use a flash and go looking for "pockets of light" or well-lit streets and see what he finds. The random anonymous people (and occasional dog) he snaps will join his voluminous collection, Humans of New York, an ongoing blog and now a book (St. Martin's Press, on sale Tuesday). New York and its colorful populace have proved irresistible to Stanton, 29, who made his way to the city three years ago after losing his job as a bond trader in Chicago.