France Says Wants 'concrete Gestures' From Iran
France's Sikh community is ramping up a campaign for the turban to be allowed in state-funded schools amid moves to reinforce a 2004 law banning pupils from sporting religious symbols.AFP Faithful from the Sikh community pray on September 22, 2013 at a temple in Paris.AFP File photo of the Sikh community celebrating the Baisakhi festival in Paris.AFP/File Faithful from the Paris Sikh community receive the "parshad" (a wheat flour, butter and sugar semolina halva) on September 22, 2013 at a temple in Paris.AFP Next Slide Previous Slide PARIS (AFP) France's Sikh community is ramping up a campaign for the turban to be allowed in state-funded schools amid moves to reinforce a 2004 law banning pupils from wearing religious symbols. The contentious issue pits the cherished French principle of secularity in public life and institutions against the essence of the Sikh religion, which requires followers to keep long hair as a mark of their faith and piety and a turban to cover the tresses, worn as a bun on the top of the head. France's Education Minister Vincent Peillon has unveiled a new charter on secularity which must be displayed in government-funded schools explaining in child-friendly language why the Jewish skullcap and the Star of David, the Sikh turban, crucifixes and the Islamic veil are taboo. But the 30,000-strong Sikh community in France argue that they are the victims of ignorance. They see the recent official emphasis on secularism as being primarily the result of opposition to the Islamic veil and broader tensions with the largest Muslim community in Europe, and say they have been caught in the crossfire. "We are currently in talks with (Interior Minister) Manuel Valls to explain our unique situation and to be exempted from this law," said Kashmir Singh, a member of the management committee of the largest gurdwara or Sikh temple in France, located in the Paris suburb of Bobigny. "We have also met Manmohan Singh asking him to put pressure on France for justice to be done," he said, referring to the Indian prime minister who is also Sikh. Singh added: "Our children are dropping out from school or being expelled for keeping the faith. The cross, the veil and the kippa are not mandatory and are symbols. But the kesh (long hair) and the pagri (turban) are non-negotiable. They are not symbols but a sacred, inherent and intrinsic part of our religion." Ten students have been expelled since the law on secularity in schools came into force in 2004, according to official records. But the true number of children affected is much higher since many Sikhs have opted for private schools or home learning rather than give up the turban, said Ranjit Singh, a community spokesman who liaises with the government. "Also many Sikh families are ashamed of the fact that their children have been expelled and do not tell us so there are no complete records," Kashmir Singh added. Ranjit Singh was one of the first Sikh boys to be expelled from his lycee, or high school, after the 2004 law. That left deep scars but he has moved on since and is currently pursuing a doctorate at the prestigious Sorbonne university in Paris.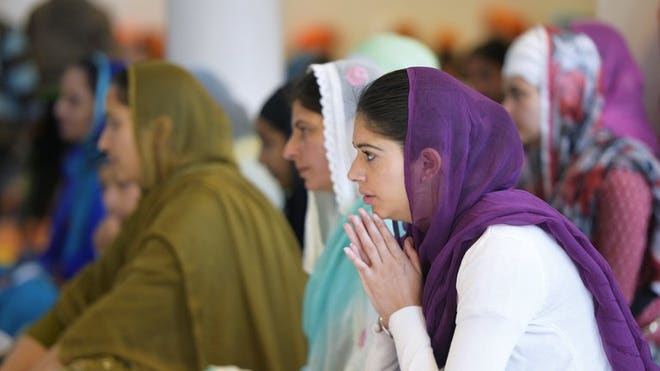 Credit: Reuters/Shannon Stapleton UNITED NATIONS | Tue Sep 24, 2013 1:42pm EDT UNITED NATIONS (Reuters) – Ahead of a meeting with Iran's president, French President Francois Hollande said on Tuesday he expects "concrete gestures" by Iran to show it will give up a military nuclear program. Hollande is due to meet with President Hassan Rouhani later on Tuesday on the sidelines of the annual gathering of world leaders at the United Nations. "France expects of Iran concrete gestures which will show that this country renounces its military nuclear program even if it clearly has the right to pursue its civilian program," Hollande told the U.N. General Assembly. "This is why I have made the choice to engage in direct and open dialogue with President Rouhani. But I will also say … I am in favor of dialogue but just as strongly I am firm on the issue of nuclear proliferation," he said. Since Rouhani was elected president in June, the centrist cleric has called for "constructive interaction" with the world, a dramatic shift in tone from the strident anti-Western and anti-Israeli rhetoric of his predecessor, Mahmoud Ahmadinejad. The United States and its allies suspect Iran is seeking nuclear bomb-making capability despite Tehran's insistence that its atomic program has only peaceful aims. Rouhani has vowed that his government would never develop nuclear weapons. Tough sanctions imposed by Washington and the United Nations over the issue have taken a severe toll on Iran's economy. Hollande also told the United Nations that too much time had been wasted trying to end the 2-1/2-year civil war in Syria, which the United Nations says has killed more than 100,000 people.