France Identifies 2 More Reporters Held In Syria
France pressures Alcatel-Lucent on lay-off plans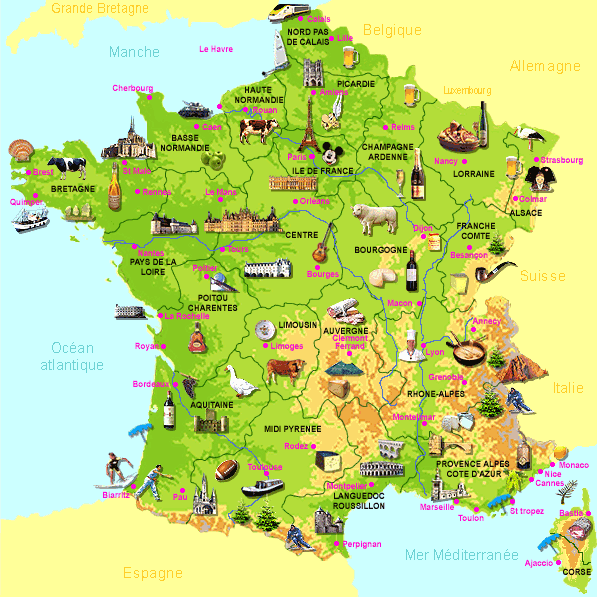 The disclosure that Nicolas Henin and Pierre Torres had been kidnapped while working in Syria June 22 brings to four the number of French journalists known to be held hostage in Syria. The Foreign Ministry said Wednesday that Henin and Torres' capture was not disclosed until now out of respect of their families' wishes. However, in an interview on French radio station Europe 1 Wednesday morning, Prime Minister Jean-Marc Ayrault named them for the first time while answering a question about two other reporters whose kidnapping was disclosed in June. Henin was working for Le Point magazine and Arte television. Torres was there to photograph municipal elections in the northeast city of Raqqa, the ministry said. Two other French reporters, Didier Francois and Edouard Elias, have been missing since they were kidnapped while working in Syria on June 6. In a post on its website, Le Point said Henin, 37, had worked regularly for the weekly magazine for 10 years. In an interview on French radio France Inter, Henin's father said the last word the family had received about Henin was in August, when the French government told them he was alive. Press freedom advocate Reporters sans Frontieres calls Syria "the most dangerous country in the world" for journalists, with 25 reporters killed and 32 imprisoned since the start of the country's civil war in March 2011. Last month Spanish reporter Marc Marginedas, a special correspondent for El Periodico, was kidnapped, with his newspaper saying they had no contact with him since Sept. 4.
Prime Minister Jean-Marc Ayrault said new labor rules could be invoked to stop the company forcing them through. "If there is no majority agreement (with unions) the restructuring plan won't be accepted, because the law now gives the state the responsibility to act," Ayrault told Europe 1 radio. "We want a negotiation that saves as many jobs as possible, as many sites as possible," he said, calling on Alcatel-Lucent to review a plan which at present foresees the closure of sites in Rennes and Toulouse and the possible sale of others. France has a long history of intervention in the corporate sector. The case follows an abortive attempt by Hollande earlier this year to rescue activities earmarked for closure at ArcelorMittal's steelworks in northeastern France. The French state owns a 3.6 percent stake in Alcatel-Lucent, making it the second-biggest shareholder behind investment fund Capital Research & Management. Alcatel-Lucent shares were down about 7.5 percent to 2.56 euros at 1523 GMT. Alcatel was once one of France's biggest conglomerates with activities from trains to electronics, but it no longer earns major revenues there following its 2006 merger with Lucent. France accounted for a mere 5.7 percent of its 2012 revenues of 14.44 billion euros. Likewise, the French component of the overall restructuring of its 72,000-head workforce is relatively minor. Even before Tuesday's announcement, its French workforce was 8,300 – less than half its total in 2006 after previous job-cutting.
Adieu! How France could be losing its elite
The U.S., U.K. and Germany top the rankings of countries these future graduates would turn to places where the students may have already spent several months for work experience. Emerging markets attract very few candidates, with China and Brazil coming in in 7th and 8th position respectively. France remains crippled by unemployment, with 11 percent of its workforce on the dole and one out of four under-25s seeking work in August. For Laurent Bigorgne, director of the Montaigne Institute and former deputy headmaster at Sciences Po, France's approach to education shows some serious weakness. Contrary to many other countries whose investment in education is U-shaped, with most of the funding going to primary and higher education, France spends a lot more on its secondary education than it does on the others. Mr Bigorgne sees this enthusiasm for going abroad as a success story for these elite schools who understand that giving their students an international outlook is an asset. But it also reflects the students' growing confidence in their ability to speak a foreign language. "They remain very classic in their destination", the former Sciences Po deputy headmaster told CNBC. Expressing his surprise at seeing Germany ranking so high, he added that students go for countries that are "not so different from France" and are, first and foremost, "safe bets". Out of the 2012 class, 81.5 percent managed to secure a job shortly after graduating compared with 84.9 percent a year earlier.